Kronen-Hansa-Werk
Votre partenaire pour
Fabrication de moules

Nous proposons la plus haute précision et une qualité irréprochable grâce aux techniques les plus modernes dans le domaine de la fabrication de moules.

En savoir plus

Réalisation de pièces

Grâce à notre niveau élevé de qualité, des clients de renom nous font confiance depuis de nombreuses années.

En savoir plus

Outils de construction

Made in Lohne, et ce depuis 1825. Nos outils de qualité pour les exigences les plus élevées.

En savoir plus
Bienvenue
Kronen-Hansa-Werk
Les racines de la société Kronen-Hansa-Werk remontent à l'année de sa fondation en 1825. Au fil du temps, les activités de l'entreprise se sont adaptées aux progrès techniques et aux évolutions du marché. Entretemps, nous nous sommes mis à fabriquer des produits en mousse de polyuréthane, des articles moulés par injection et des moules pour le moulage par injection.

En plus de notre gamme d'outils pour artisans, qui sont livrés dans plus de 40 pays, nous fournissons également des pièces plastiques à des clients renommés de l'industrie. Notre gamme de services englobe tout le développement des produits en matières plastiques, de la conception des moules à la fabrication du produit.
Aujourd'hui, nos ateliers de fabrication s'étendent sur une surface de 22 000 m² et nous possédons une halle d'une superficie de 12 000 m². Nous menons également toutes les étapes du traitement ultérieur comme l'impression ou le montage de modules. Notre parc moderne de machines comprend actuellement 22 presses d'injection d'une force de serrage allant de 25 t à 500 t.

Nous surveillons et documentons l'ensemble de la chaîne de production avec notre système CAQ SYNCOS, le système ERP NAVISION, le système BDE PROSES et nous sommes certifiés DIN EN ISO 9001:2008.
News & announcements
Safety Hammer - Smart
To support our customers in the realization of their innovative ideas and new concepts is our ultimate goal!

As an example we can present a new project of our customer "Lifehammer". Lifehammer has developed a new Smart Emergency Hammer with an ultra-hard, ceramic hammer head. When the hammer is pressed against the side or rear window of a vehicle, the ceramic hammer head automatically breaks the tempered glass. Easy and safe use for adults and children is guaranteed.

Based on the existing product design, 3D prints of the seven plastic components were first created. Kronen-Hansa provided advice on the correct choice of material and assistance with the design of the plastic parts for series production. Before the mold designs were created, complex moldflow analyses were carried out at Kronen-Hansa for all components, after which the articles were optimized in terms of design in consultation with the customer.

All molds (6 SPG molds; including 1 family molds) for this project, were built at Kronen-Hansa. After completion of the individual samples, the series production is now running in the in-house injection molding production at Kronen-Hansa. In addition to the production of the injection molded parts, we assemble the total of 11 components and carry out the packaging in blister sales boxes.

Click here for more information.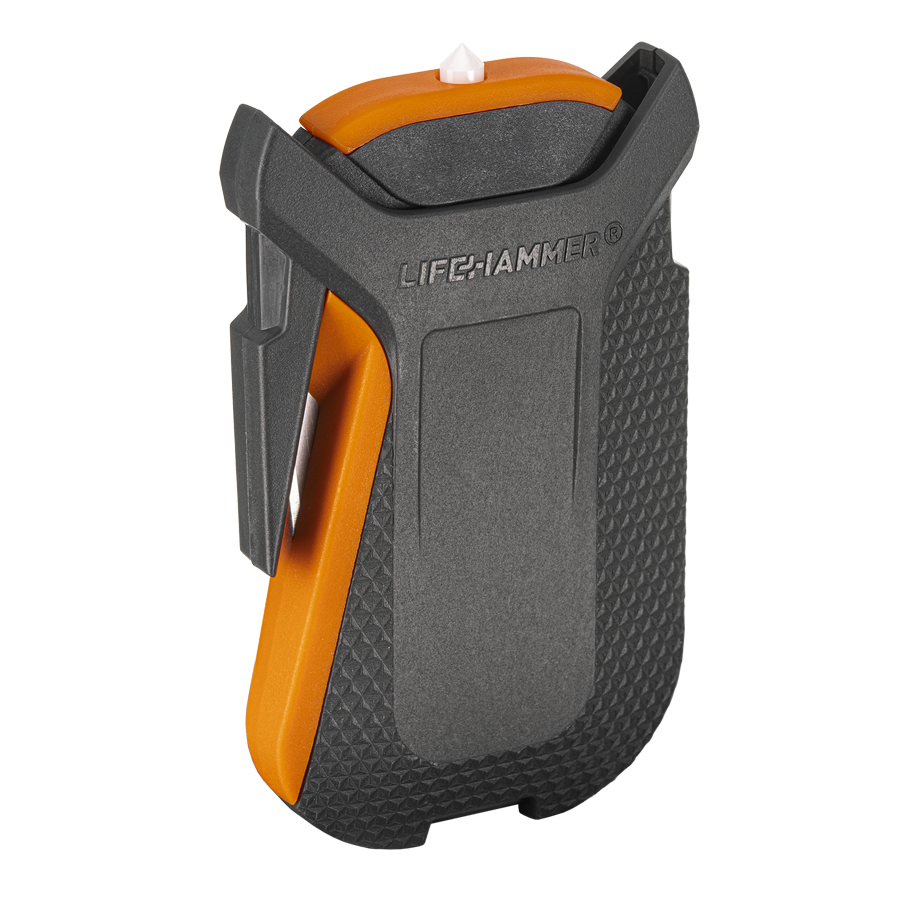 Katalog 2023
Unser Produktkatalog mit neuen Produkten ist nun endlich verfügbar. Im Bereich Bauwerkzeuge unter Kataloge & Flyer stehen alle Daten bereit.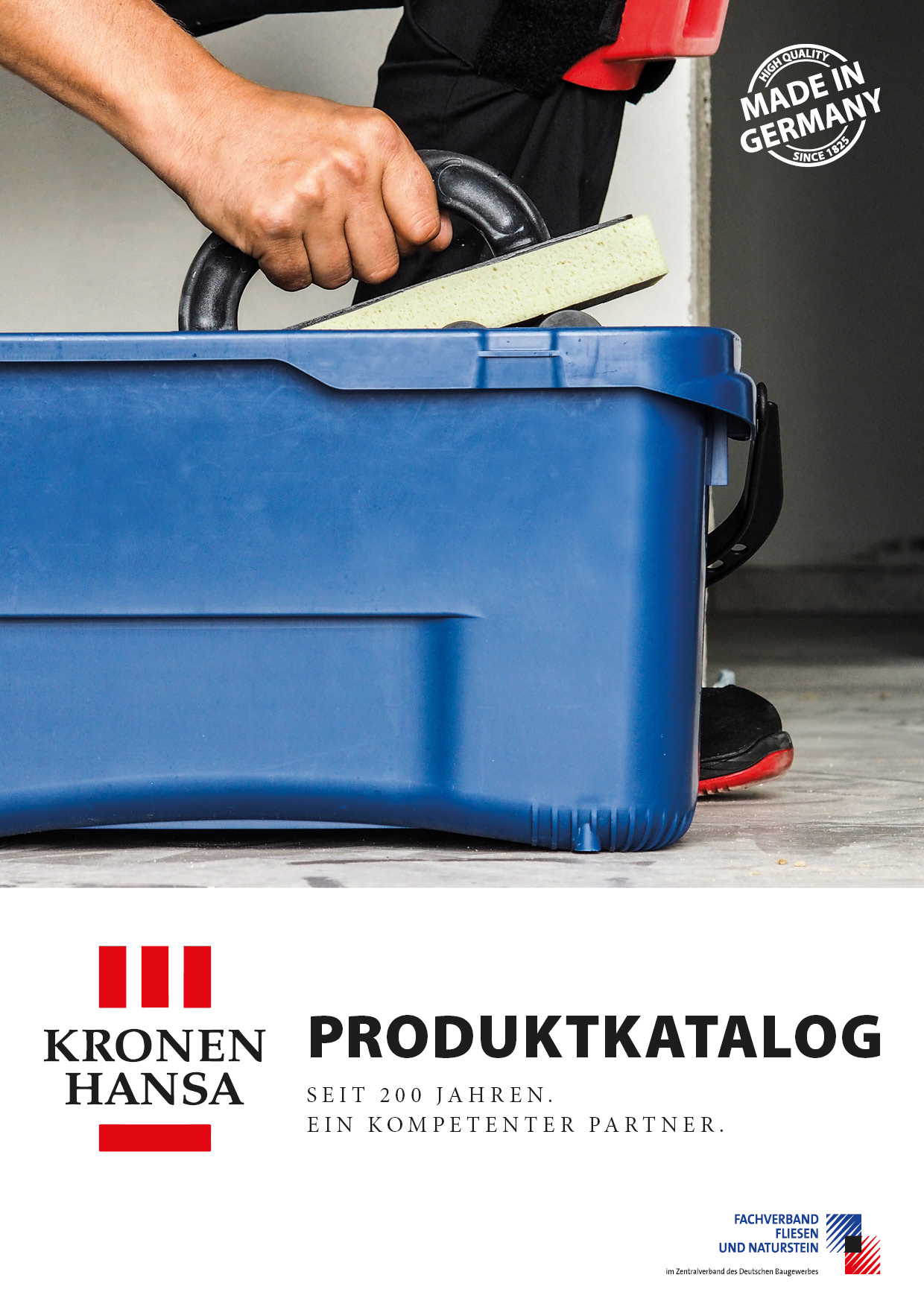 Auszeichnung
Von einem unserer wichtigsten Kunden aus der Medizinbranche haben wir eine Auszeichnung zu "Power Supplier Mechanical Components 2022" erhalten und mit Stolz entgegengenommen.

Einen herzlichen Dank an die Firma Weinmann EMT für die Auszeichnung und die super Zusammenarbeit! Ebenso wollen wir uns beim ganzen Kronen-Hansa Team für die geleistete Arbeit und Unterstützung bedanken!
Zu Besuch beim Trainingslager der Fliesen-Nationalmannschaft
Unser Anwendungstechniker war zu Besuch beim Trainingslager der Fliesen-Nationalmannschaft bei der Sopro Bauchemie in Wiesbaden. Hier wurden viele tolle Eindrücke gesammelt. Als Förderer und Partner der Fliesennationalmannschaft, bedanken wir uns recht herzlich für die Einladung. Auch der Europameister Yannic Schlachter hat hier fleißig für die Weltmeisterschaft 2022 in Shanghai trainiert.

Wir wünschen diesem viel Erfolg!
Nachwuchsförderung 2022
Von nun an gehören wir zu den 22 Partnern und Förderern der deutschen Fliesen-Nationalmannschaft. Die Fliesen-Nationalmannschaft ist aktuell fleißig am Trainieren für die bevorstehende Weltmeisterschaft im Oktober 2022 in Shanghai. Hier wird der Europameister Yannic Schlachter für das deutsche Team antreten. Die Leistungen des Teams sind sehr überzeugend. Wir hoffen auf eine erfolgreiche WM und wünschen viel Glück!

Partner - Partner des Fachverband Fliesen und Naturstein
Fliesen-Nationalmannschaft
Neue Produktbilder!
Unsere Reibebretter, Knieschoner, Wascheimer und noch viele weitere Produkte – alle Artikel haben wir nun neu fotografieren lassen.

So stehen uns nun hochwertige Produktbilder zur Verfügung! Sollten Sie Interesse an unseren Produktbildern haben, so sprechen Sie unser Verkaufsteam an!
Our new website is online!
We are delighted to welcome you on our new website. The new website provides you with comprehensive information about our company and presents our business segments mould construction, part production and construction tools. It now also offers an optimal presentation of the content on your mobile devices. For the new web page plenty of new picture of our company were made - we are satisfied with the result, we hope you are satisfied too!
Hardware trade fair in Cologne
The team from Kronen-Hansa-Werk is a regular guest at the Hardware trade fair in Cologne, since 1974 we have been represented at the Hardware trade fair without interruption.

And also this year we were able to welcome numerous visitors from home and abroad and present our innovations. The Hardware trade fair was again this year the right platform to present our quality tools.
Expansion of production and storage areas
The positive business development of recent years has made it necessary; Kronen Hansa Werk is expanding and extending its production and storage areas. Parts manufacturing and mould making will be able to use the new space needed during this year. Additional storage capacities allow greater flexibility in logistics. We keep you up to date on the progress of the construction.